Experience Design at Miami University is a collection of classroom experiences and interactions that will challenge the way you see technology and design.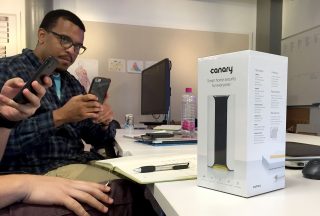 When you order an Uber, track your run on a Fitbit, buy groceries at a megastore, or check a sick friend into a hospital, you are encountering experience design. Some designs limit and frustrate people while other design outcomes empower them. The rise of people-driven design research, pervasive and ubiquitous technology, and increasingly complex systems of interaction require a new kind of designer. The Experience Design graduate program at Miami is where learners develop the transdisciplinary expertise necessary for the highest levels of research and practice of design for a diverse human experience.
Our newly proposed hybrid form of this program will allow students who are not physically located in Oxford, Ohio to pursue an MFA in Experience Design. Every course in the xdMFA program will be simultaneously offered online and in-person, enabling learners who want to level up or change their career but can not physically leave the working world or their families while in graduate school. Learners who can attend courses in Oxford will have the opportunity to develop their teaching skills and dedicate their full attention to their studies. Our proposed curricular design reflects the emerging nature of Experience Design and the rapid changing realities of contemporary design practice, while still facilitating a learning experience that's "higher-touch" than a purely online program.
Many Modes for Learning: A Hybrid Approach
xdMFA is under construction. An approval process has started to have the program launched as a hybrid program, where learners onsite in Ohio and anywhere else in the United States can enroll and participate in the program simultaneously. This inventive format will include a range of engagement opportunities for learning. Here's what we are planning for xdMFA:
Over the course of any semester, learners who are not based in Oxford are welcome to attend face-to-face xdMFA courses at any time..
MFA: Teaching and Practice
Graduates earn a Master of Fine Arts degree, a terminal degree in the field of design. This format enables students to pursue new areas of professional practice or transition into a teaching career. For those who select to study in Oxford and wish to become design educators, opportunities are available to teach in Miami University's BFA in Graphic Design and the Graphic Design Minor to gain experience and mentoring before entering design education.
Miami University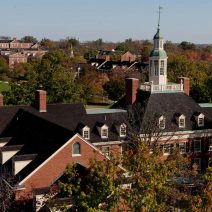 Chartered in 1809, Miami University is one of the oldest public universities in the country. Ranked third among all U.S. institutions of higher learning for superior undergraduate education, Miami University's dedication to learning and access to faculty creates an empowering environment for graduate students. The university is located only 40 minutes from Cincinnati, in Oxford, Ohio. The town is secluded enough for intense, focused study and couples small-town charm with the culture and access of a city.