Studio
Visiting Designers 2014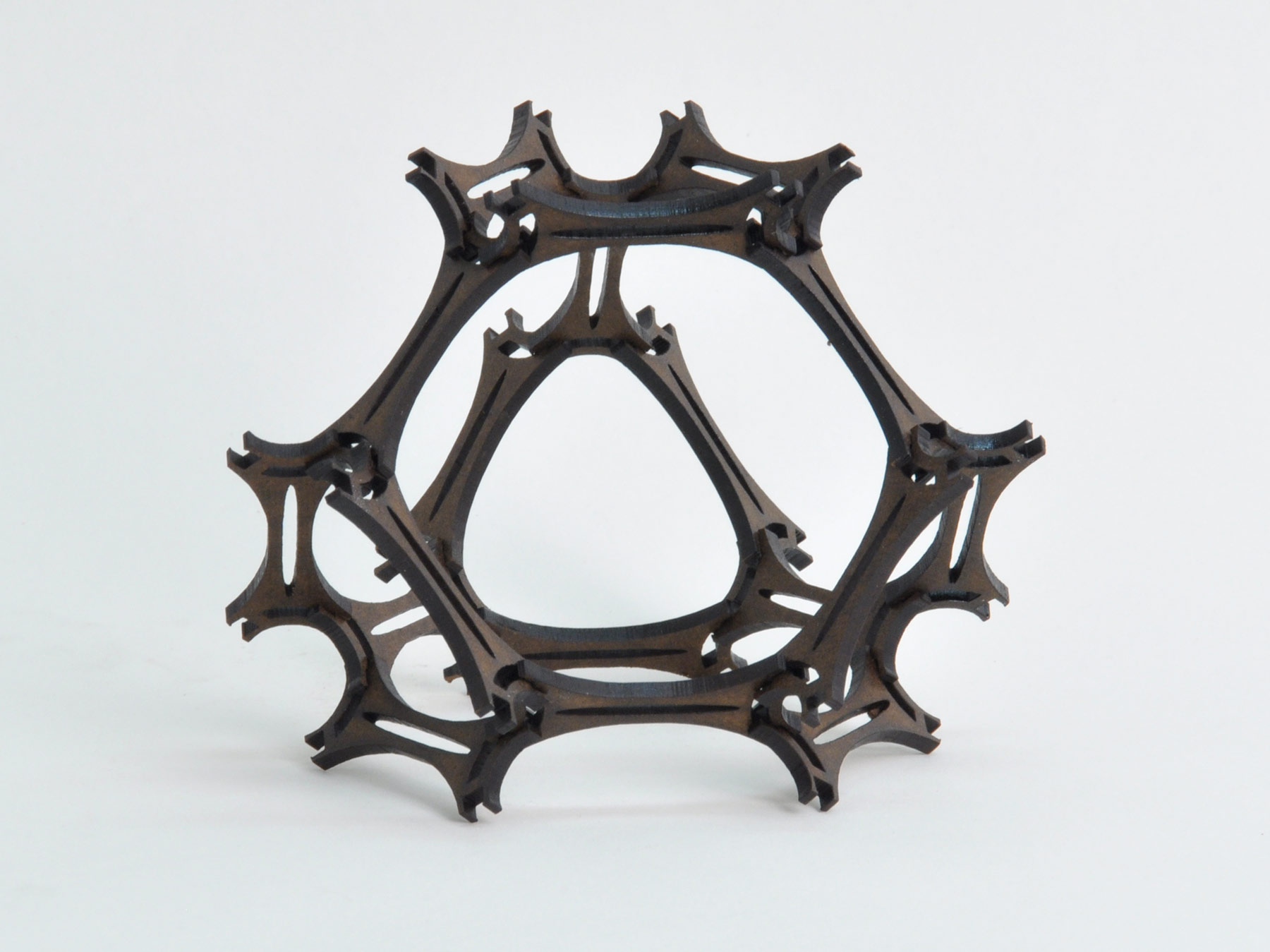 Each year, the xdMFA program brings in thought-provoking designers to share their experiences, lead intensive workshops, and critique student work. Here's this year's line-up: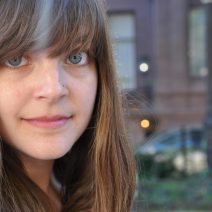 Aggie Toppins is a graphic designer and educator living in Chattanooga, Tennessee. She is principal of The Official Studio, a design practice that focuses on print, identity, exhibition, and interactive projects for small businesses and nonprofit organizations. Aggie also founded The Unofficial Press to contextualize her independent studio activity in which she explores conceptually driven artist books and other projects that use design to engage in cultural discourse. Aggie is a professor of graphic design at The University of Tennessee at Chattanooga. She lives at the bottom of a mountain with her husband Jason and their two silly dogs.
---
Richard Elaver is a designer and metalsmith working in the overlapping spheres of art, design, and technology. In his work, Elaver integrates the tools of industrial design with the craft of metalsmithing. He develops computer simulations of biological phenomena, and uses them to create design objects.
Elaver received his Bachelors degree from the University of Wisconsin at Madison, and his MFA from the Cranbrook Academy of Art. In 2006, he completed a Fulbright Fellowship in the Netherlands where he worked with Droog Design. Following several years of professional experience both as a jeweler and industrial designer, he is now an Assistant Professor of Industrial Design at Appalachian State University in Boone, North Carolina.
---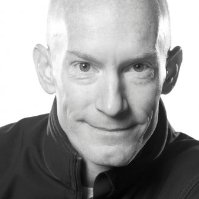 John Foster is a Founder at Gamut, which is dedicated to helping people navigate life. Previously, he worked at Hulu and IDEO, leading the Talent and Organization functions at both companies where culture and people are considered the most important factor in their business success. John has also worked in senior talent and organization development roles at Levi Strauss, Fidelity Investments, and Citibank. HIs early career was spent largely in the great outdoors working with kids in outdoor education, adventure and wilderness programs.
---
Tomorrow Today Kate Creason is lead operations director for Tomorrow Today. Kate's past work includes serving as director of MakeWork, a Chattanooga-based initiative that empowers artists with financial support, entrepreneurial resources, and showcase opportunities. With a unique background in art and architecture, Kate has cultivated strong project managements skills as well as an eye for detail and design. She is passionate about developing creative initiatives that promote place-based change and tools that connect artists to their communities. Kate holds a M.Arch from Georgia Institute of Technology and a BFA from the University of Tennessee. Megan Deal is lead creative director for Tomorrow Today. Megan's past work includes the development of PieLab—a pie shop, job-training center and cultural hub in Greensboro, Alabama; and the design and development of CoSign—an initiative that paired business owners with local artists and professional sign fabricators to install a critical mass of new storefront signage in Cincinnati. A simplifier at heart, Megan's background in graphic design allows her to translate complex information into accessible visual solutions. Megan earned her BFA from the College for Creative Studies, where she's also served as an adjunct professor.
---
Ron Hall, president of Busy Noggin Digital, has been involved in various disciplines of professional communications for over 30 years including commercial photography, graphic design and web development. He served 17 years as communications director of a large non-profit before founding Busy Noggin Digital six years ago. Busy Noggin has developers in North Texas and China. The company's areas of focus includes large websites, web applications, mobile apps and e-commerce websites.
---
Bob De Schutter (MA, PhD) is a C. Michael Armstrong Professor at the College of Education, Health & Society and the Armstrong Institute for Interactive Media Studies of Miami University (Oxford, OH). His interdisciplinary research and teaching interests include game design, the older audience of digital games, and the use of digital games for non-entertainment purposes. He has been invited to teach in Europe, North America and Asia, and his work has been published in leading publications of several academic fields. Bob has served industry as an independent consultant, web developer and entrepreneur, and has founded and chaired the Flemish chapter of the Digital Game Research Association. Prior to joining Miami University, Bob was a researcher and lead designer for the e-Media Lab of the KU Leuven (campus Group T), where he worked on games to facilitate inter-generational knowledge transfer, rehabilitate psycho-motor skills, train entrepreneurial skills, sensitize university students on urban mobility for the disabled, teach the psychology of game design, etc.
---
Laurie Haycock-Makela has been a recognized voice of experimental graphic and transdisciplinary design practice and education for over thirty years in the United States and Europe.
Most recently, Haycock-Makela co-founded Madeinthoughtspace to pursue a collaborative, creative design consultancy. Her studio with the late P. Scott Makela, Words and Pictures for Business and Culture, produced print and new media for clients such as Nike, MTV, Kodak, and Warner Brothers Records. They published a book with Lewis Blackwell called Where Is Here, they were included in the National Design Triennial at the Cooper-Hewitt Smithsonian in New York, and in 2000 they were awarded the AIGA Medal for ten years of innovative work. Haycock-Makela has taught at many prestigious institutions, including the Cranbook Academy of Art, the Art Center College of Design in Los Angeles, the Konstfack University of Art and Design in Stockholm, and ZKM/HfG in Karlsruhe, Germany. She was also the design director at the Walker Art Center. Walker, her 1995 typography and branding project with Matthew Carter, was included in the design collection at MOMA in 2011.
---
Silas Munro is a design nomad—his life and practice have straddled many disciplines and geographic places. He operates poly:mode a studio that reflects the mutable and overlapping nature of his work as an artist, editor, designer, maker, researcher, teacher and writer. Currently based in Miami, poly:mode creates design in its broadest sense for varied audiences across media. poly:mode values collaborators that seek a hybrid of beauty, intelligence and empathy.
Selected collaborators include the Center for Urban Pedagogy (New York), Chronicle Books (San Francisco), GOOD (Los Angeles), IDEA (Tokyo), Jean Paul Malozzi (Miami), Walker Art Center (Minneapolis), and Wynwood Business Improvement District (Miami). Munro serves as Faculty Chair of the MFA Program in Graphic Design at Vermont College of Fine Arts. Prior to becoming Founding Faculty in the Fall of 2011, he held positions as Design Director at Housing Works (New York) , Adjunct Faculty at MICA (Baltimore), Designer-In-Residence at NC State (Raleigh) and Design Fellow at Walker Art Center. He holds a MFA and BFA in Graphic Design from CalArts (Valencia) and RISD (Providence), respectively.