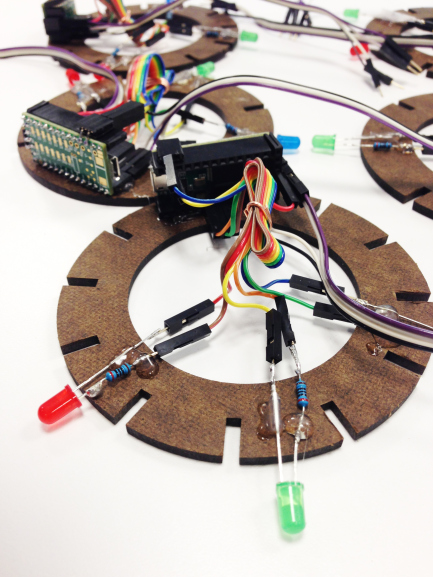 Each year, the xdMFA program brings in thought-provoking designers to share their experiences, lead intensive workshops, and critique student work. Here's this spring's line-up
---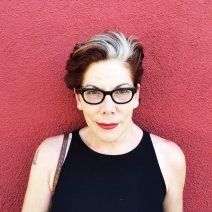 Laurie Haycock Makela has been a recognized voice of experimental, transdisciplinary graphic design practice and education for over thirty years in the United States and Europe. With a degree in English and Visual Design from The University of California, Berkeley, and an MFA from The Cranbrook Academy of Art, Laurie began her teaching career at Otis and CalArts in Los Angeles. At the same time, professional she designed books for The Getty Museum and The Los Angeles County Museum of Art. A few years later she lead the design department of the esteemed Walker Art Center. In the mid-90's, Laurie and partner P. Scott Makela became co-chairs of the 2-D Department at Cranbrook Academy of Art, while in their studio they produced print and new media projects for clients as diverse as Nike, MTV, Kodak, and Warner Brothers. Together they produced a visual book with Lewis Blackwell titled WHEREISHERE,1998.
In recognition of their design excellence and forward-looking approach they were included in the National Design Triennial at the Cooper-Hewitt Smithsonian, and awarded American Institute of Graphic Arts' medal, recognizing a decade of ground-breaking work in 2000. Her 1995 typography and branding project for the Walker Art Center, with Matthew Carter, was brought into the design collection at The Museum of Modern Art, New York City, in 2011.
Haycock-Makela's passion and commitment to excellence in design and its effects on the larger world prevailed even following the sudden death of her husband in 1998 and her own brain hemorrhages. She went on to lead experimental programs at Art Center College of Design in Los Angeles, including the Experience Design Group at Konstfack University in Stockholm and as a guest professor at ZKM/HFG in Karlsruhe, Germany. Laurie recently returned to her native Los Angeles, where she co-founded D2O, a collaborative, transdisciplinary practice, partnering with April Greiman, Michael Rotondi and others. She lives with her two children in Los Angeles.
---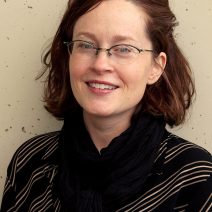 Sarah Lowe is an Associate Professor of Graphic Design in the School of Art at the University of Tennessee. Her current work focuses on the development of mobile platforms designed to interpret sites of cultural heritage, building upon a career of researching and developing digital content for the cultural heritage sector. She has extensive experience working with cultural institutions including The National Park Service, The United States Holocaust Museum, and the Eastern Band of the Cherokee Nation. In 2012/13 she was a Fulbright Scholar at the University of Oslo, Norway, researching the design of educational technologies in relation to learning theory. Her professional clients have included WGBH Boston, Annenburg Media, The Highlander Center, TheBeck Cultural Center (East Tennessee's largest repository of African-American history), Panther Creek State Park and the W.E.B. DuBois Center at Harvard University. Sarah received her Masters of Graphic Design from North Carolina State University.
---

Silas Munro is a design nomad—his life and practice have straddled many disciplines and geographic places. He operates poly:mode a studio that reflects the mutable and overlapping nature of his work as an artist, editor, designer, maker, researcher, teacher and writer. Currently based in Miami, poly:mode creates design in its broadest sense for varied audiences across media. poly:mode values collaborators that seek a hybrid of beauty, intelligence and empathy.
Selected collaborators include the Center for Urban Pedagogy (New York), Chronicle Books (San Francisco), GOOD (Los Angeles), IDEA (Tokyo), Jean Paul Malozzi (Miami), Walker Art Center (Minneapolis), and Wynwood Business Improvement District (Miami). Munro serves as Faculty Chair of the MFA Program in Graphic Design at Vermont College of Fine Arts. Prior to becoming Founding Faculty in the Fall of 2011, he held positions as Design Director at Housing Works (New York) , Adjunct Faculty at MICA (Baltimore), Designer-In-Residence at NC State (Raleigh) and Design Fellow at Walker Art Center. He holds a MFA and BFA in Graphic Design from CalArts (Valencia) and RISD (Providence), respectively.
---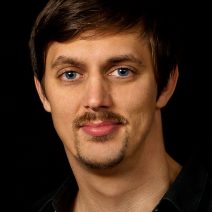 Bob De Schutter (MA, PhD) is a C. Michael Armstrong Professor at the College of Education, Health & Society and the Armstrong Institute for Interactive Media Studies of Miami University (Oxford, OH). His interdisciplinary research and teaching interests include game design, the older audience of digital games, and the use of digital games for non-entertainment purposes. He has been invited to teach in Europe, North America and Asia, and his work has been published in leading publications of several academic fields. Bob has served industry as an independent consultant, web developer and entrepreneur, and has founded and chaired the Flemish chapter of the Digital Game Research Association. Prior to joining Miami University, Bob was a researcher and lead designer for the e-Media Lab of the KU Leuven (campus Group T), where he worked on games to facilitate inter-generational knowledge transfer, rehabilitate psycho-motor skills, train entrepreneurial skills, sensitize university students on urban mobility for the disabled, teach the psychology of game design, etc.
---
Klemens Rossnagel will lead a semester-long project in which Experience Design collaborate with students from the Department of Architecture. Rossnagel was born on 14 January, 1960, in Neckarsulm. In 1980 Rossnagel began studying Industrial Design at Essen University. From October 1983 to September 1984 he attended the London Central School of Art & Design. He then returned to Essen from where he graduated in March 1986. From October 1986 to September 1987 Rossnagel studied Transportation Design at the Art Center College of Design in Pasadena, California (USA). His professional career began in 1987 in the Exterior Design Department at AUDI AG. From October 1991 he worked in Japan as Design Manager for Volkswagen Technical Representative Tokyo. Following his return to Germany, Rossnagel was Design Strategist for Volkswagen AG in Wolfsburg from 1994 to 1998. In 1998 he moved to Asia once again, this time to Shanghai. As Design Manager he built up the Volkswagen Design Center there and was in charge of this until July 2000. From August 2000 to August 2003 he worked as Design Strategist at Volkswagen in Wolfsburg. From September 2003 to March 2006 Rossnagel has been Head of Concept Design Munich for the Audi brand group. Since April 2006 he has been responsible for Design Research and university design projects at the Audi group design.