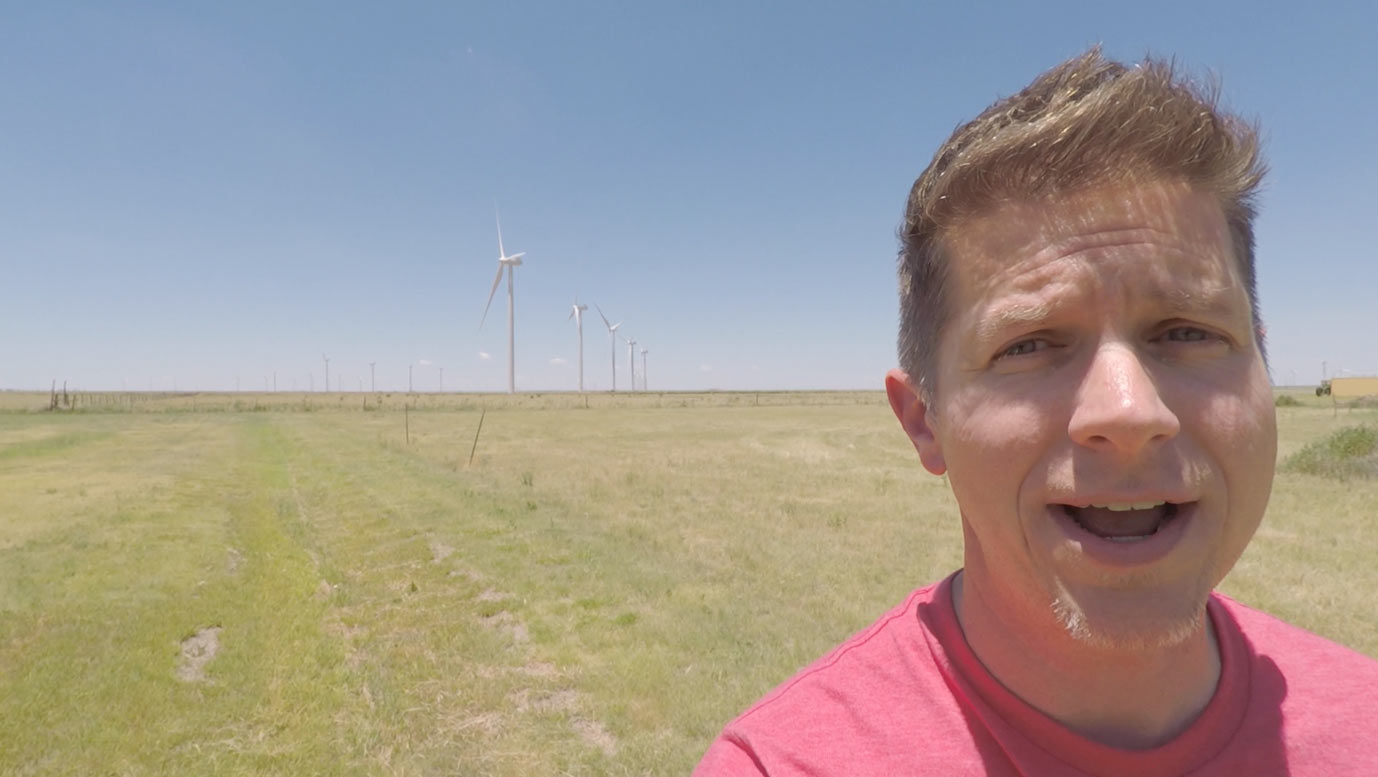 Have you seen our video, "Design is All Around"? It tells how the xdMFA (and design) aren't limited to design agencies or graduate studios. Design and the MFA in Experience Design are out there, where people do stuff with their lives every day.
The video required 14 different sessions to complete and was shot between May and December 2017. During those eight months, the GoPro and TASCAM DR-40 came along wherever I traveled. We stopped in Adrian, Texas for a shoot with wind turbines during our family vacation. The umbrella and video kit came out to take advantage of the sound of rain on my umbrella in Oxford, Ohio. When we went to Walt Disney World, there was no way I was going to miss the opportunity to get the shot.
Like any video, audio, or photography work, you have to shoot a lot of material in order to produce a little bit of good stuff. For "Design is All Around" we just needed 50 seconds of "good stuff." Just like we teach in one of our Experience Design Studios (ART 650: Storytelling version), design is storytelling. Designers create outcomes that fit seamlessly into people's stories, and sometimes they create products that people build their own stories around. Every experience with design has a beginning, a middle, and an end. Sometimes, these stories are rewarding and other times, they can be frustrating as heck. It's up to experience designers to know how to effectively research and create for and with different stakeholders.
Behind the Scenes
Making the video was a lot of fun. My years of podcasting experience and a little hobby-level filmmaking came in handy during production. As in any creative endeavor, not everything went smoothly. The gallery below tells the behind-the-scenes story of "Design is All Around."