Methods
Design Research: What are Students Asking?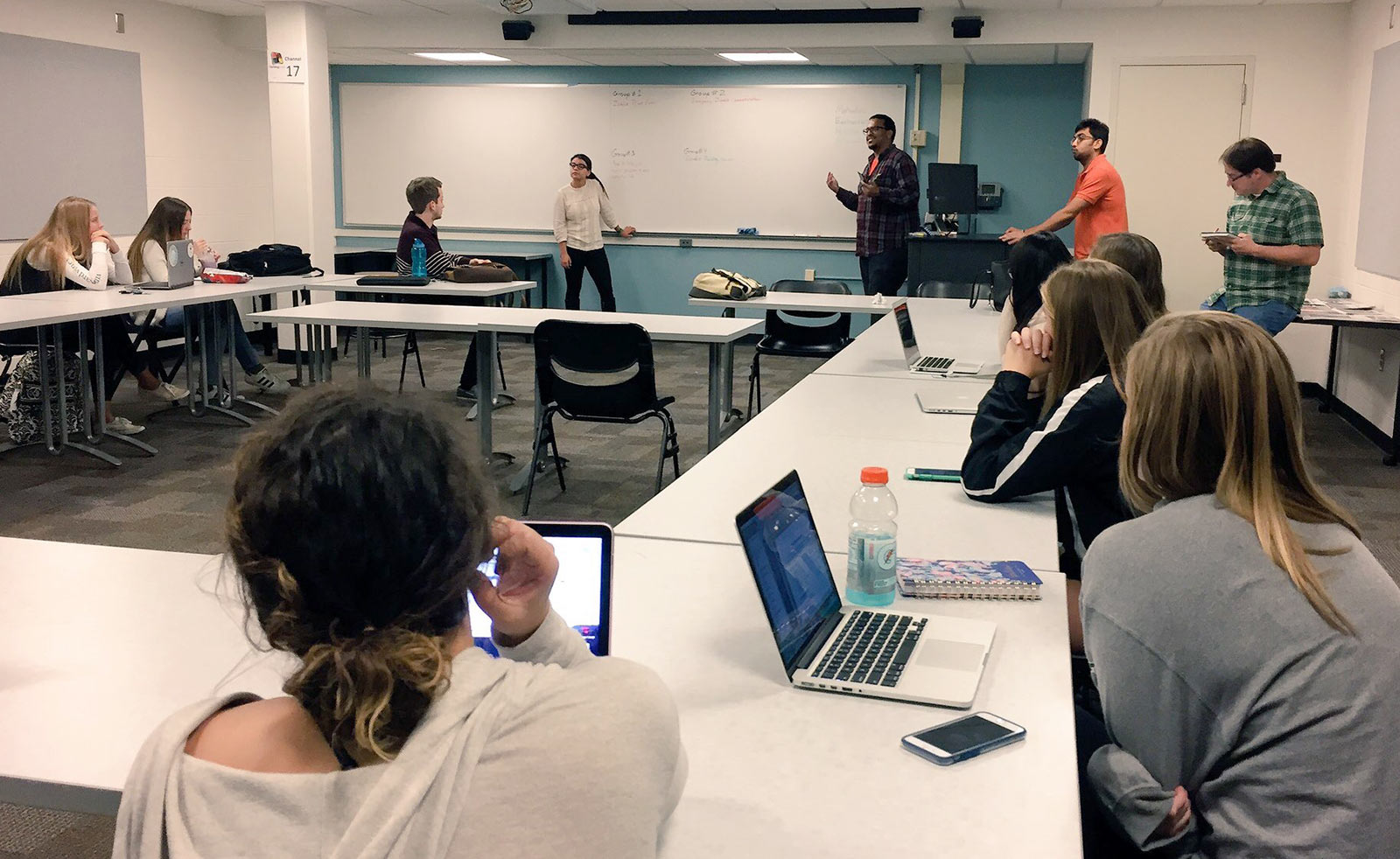 xdMFA Students are asking a lot of questions lately. With the Design Research Methods course and Thesis projects in full swing, learners in our program are exploring their own research interests by seeking answers to the design questions that interest them. Here's the range of research that's happening right now.
Thesis Project Research
Bryant Thomas is studying the effects of retro-styled video games on players. Bryant's Thesis specifically studying how nostalgic styling of modern video games may impact users who never lived during the Super Nintendo or arcade game eras. His research has implications for how modern nostalgia could be applied in a range of design outcomes.
Design Research Methods Final Project
Jerry Belich is researching how users' anthropomorphizing technologies affect the ways they behave with those technologies in different social settings. His research includes designed outcomes like voice interface assistants like Apple's Siri and Amazon's Alexa, Roomba vacuums. His work will reveal how people's talking to tech relates to their behavior. This work could reveal emotional attachment and other social phenomena within interaction, industrial, and experience design.
A team of xdMFA students including Yi-Fan Chen, Mark Cela, Yashodhan Mandke, and Andrea Mateus are researching Pokémon Go. They're studying the factors that affect retention for Pokémon Go players by asking: now that Pokemon Go has reached hit status, what keeps people playing? The research will require this team to apply a range of methods, including playing a lot of Pokémon Go.
Jaquata Reid is studying the effects of website features for customizable screen printing art on purchasing behavior in small screen printing businesses. Her research hopes to shed some light on how features that are common for large companies could be implemented on smaller scales.
Jeremy Long is researching sports logos and fandom's connection to them. Jeremy is asking why people who own items featuring racially sensitive athletic logos continue to display them even though they may be aware of their potentially harmful content. Some old-time logos are still used by teams in major league and college sports though cultural sensitivity has changed. This study could inform pathways for updating sports teams logos that respect tradition and culture.
---
We're excited to see what the rest of the semester and year will bring for these projects. It's a wide range of topics that keeps the studio and discussions lively.